Day-SOKO (Daily Cargo Storage for Parsonal Use)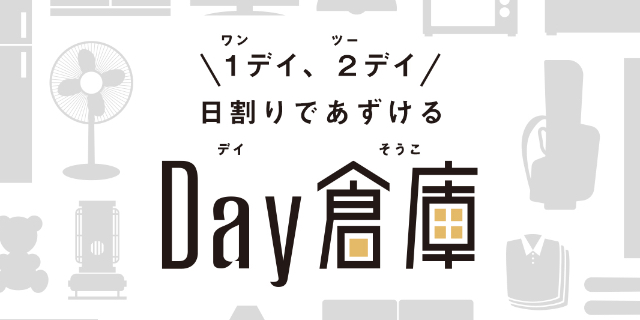 Storage spaces are available for one day, two days or on a per-diem basis.
We are dedicated to offering warehouse services that are close and affordable to you.
Tsukishima Soko was established in 1946 and we have been developing our business with customers in a bid to be a logistics service operator that meets the demands of the times.
We have a motto of meticulously providing our expertise as a professional cargo handler. In line with that, we launched Day-SOKO in 2000. To serve as a warehouse company close to customers, we will strive to respond to the wide-ranging needs of personal and corporate customers.
Day-SOKO is characterized by its rate system. The fee is determined by the number of days and the number of boxes. You will not incur any unnecessary expenses.
Services for delivering your precious goods to your home or picking them up from your home are available as options.
With a broad array of storage service options, we will respond to the various needs of customers.
Day-SOKO offers storage service options developed based on customers' feedback.