International Logistics and Customs Clearance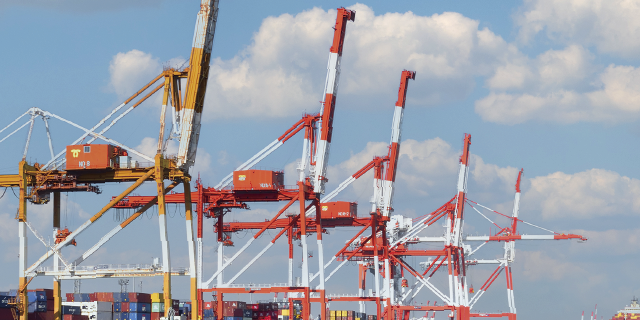 Linking Japan with the World via Ports
At Tsukishima Soko, we engage in commissioned customs clearance for imports and exports of cargo and in arrangements for its collection and delivery.
The Keihin Ports are the largest trade ports in Japan. There we follow import customs clearance procedures for incoming cargo and application procedures for administrative bodies. We receive cargo from shipping companies and deliver it to several destinations in Japan, offering one-stop import services. We handle a wide variety of goods, including wine, machine parts, furniture, clothing , shoes and miscellaneous goods.
In export services, we have strengths in handling machinery, equipment and plant cargo for overseas. Our experienced specialists carry out all processes from picking up equipment, packing, and following customs procedures, to transporting and installing in factories.
Customs procedures require extensive knowledge of laws and ordinances.
We have highly skilled registered customs clearance specialists. In addition, we follow cumbersome customs clearance procedures properly and promptly to respond to customers' needs.